A private online masterclass in driving profits through customer centricity

In the current economic climate, customers are more demanding than ever - you have to somehow achieve more with less. We've distilled over 20 years of experience into a private workshop designed to help you do that.
It's a proven commercial framework to help you become more profitable and grow sustainably; a foundation for more than just marketing – for the whole business. We'd like to share it with you.
The more2 Teach-In shows how to harness the power of customer data to acquire more customers and improve their loyalty to enable your brand to reach its full potential.
Although we ask for a full morning of your time, we cover a lot of ground across customer data, retail strategy and performance marketing, brought to life through real examples and work-throughs that will help you :
Link marketing performance directly to business results
Prioritise activities according to customer value and, ultimately, bottom line profits
Redesign the board pack to drive better outcomes
Develop an accurate multi-year growth forecast
Understand what to measure and what to ignore
Better structure and support the marketing organisation
After the Teach-In you'll be able to:
Use customer economics to set the right marketing budget and build your online sales and marketing plan
Build a decision-making framework for performance marketing investment and structure your team to achieve better outcomes
Understand why ROI/ROAS measurement can reduce profit and what to do instead
Identify what to measure, what to ignore, and how to avoid common executional errors
"The best presentation of the relationship between the
maths and magic of marketing I have ever had."
"An incredibly insightful and thought-provoking session which lifts the lid on the ever-more confusing considerations of marketing in an increasingly digital world. The Teach-In is delivered in language that everyone will understand and be able to act on. It cuts through the multitude of digital analytics available, highlighting the mistakes a lot of businesses make and recommending the vital few KPIs you need to focus on to ensure you get the best incrementality out of your marketing spend.
Neil Anderson, Managing Director

"The CEO Teach-In was the best 3 hours I have invested in a very long time to understand the key drivers within digital commerce and marketing. Industry jargon was demystified, with clear insight into what CEOs and boards should focus on and - just as importantly - what they shouldn't." 
Ian Watson, CEO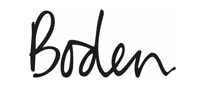 "A fantastic session where Kevin gives great advice on how to optimise your marketing investment. I gained new tips on how to cut through the vast amount of data we all have and how to focus on the right numbers and ask the right questions of yourself and your team. A warm, safe environment to share experiences. "
Suzy Slavid, Chief Trading Officer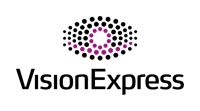 "Succinct and powerful delivery of a framework to identify what you should be focusing on and why and how to maximise the potential of any digital business. This session truly helped reinforce everything I'm currently delivering in our business and gave me some new takeaways for where to go next!"
Lesley Gregory, Head of Digital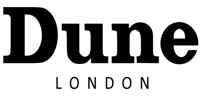 "Kevin's teach-in is immensely valuable. It challenges the traditional way we have been measuring performance, puts the customer front and centre of all decisions and has prompted us to reassess our performance marketing spend and effectiveness. All in 3 hours. A bravura performance."
Daniel Rubin, Founder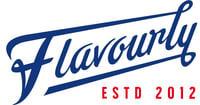 "The most comprehensive and insightful three hours I've ever had on the challenges we face and opportunities we have in today's multi-channel retail world. I cannot recommend this session enough."
Ian Morrison, Marketing Director
Relevant for brands of all sizes
The Teach-In was created for Founders, Directors, and Senior Leaders of brands who have a direct relationship with their customers. From travel and fashion to food and beauty – this webinar shows you how to use your customer economics for profitable growth. These are just a few of the brands who have joined up to now. You'll be in good company!
Meet your presenters
Kevin and Matt are both actively involved in the day to day success of our clients.
They take turns to host the Teach-In but the content is common to both.
Kevin Davis, Chief Data Scientist
Kevin has over 20 years' experience in the retail and DTC sector, in both consultancy and client-side roles ranging from small start-ups to FTSE 100 retailers. Kevin provides first hand experience of helping businesses leverage data for strategic advantage.
Matthew Legge, Client Strategy Director
Matt has spent 15 years working clientside for major retailers and is now in his 7th year with more2. At M&S, Brighthouse and ELC, Matt focused on driving loyalty and maximising customer value and now leads on strategy for some of more2's largest clients